Physical Activity
Active children become active adults.  While attending the center, we  show children fun ways to practice proper techniques for various activities such as:
Movement,
Balance
Motor skills
Sensory exploration
Ability to focus
   We provide plenty of time to slide, climb and run on our age appropriate playground.  Children at Miss Pattycake Montessori get outdoor playtime 30 minute in the morning and 30 minutes in the afternoon, if weather is appropriate. Children participate in indoor physical activities such as
Music/Movement
Dramatic Play
It is the parent's responsibility to ensure their child is wearing appropriate dressing both for physical activity and the weather. For safety purposes, children are not allowed on the playground in open toe shoes such as slippers or sandals.  Properly fitted closed toe shoes are highly recommended.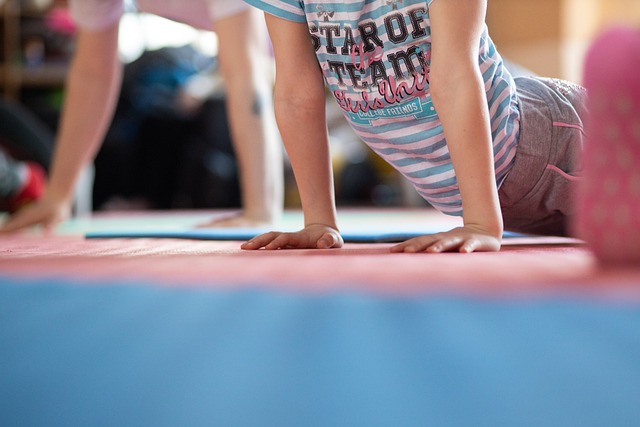 We at Miss Pattycake of Heights believe that children experience the greatest growth when they feel secure and wanted. Therefore, our main goal is to provide a warm, caring, comfortable and safe environment for our children. Together we establish routines that are predictable and consistent. In addition, we provide a carefully tailored curriculum to the children to assist in their language, social, physical and cognitive abilities. All children are treated with gentleness, honesty and respect as we encourage them to treat others in this manner.
Miss Pattycake of Heights is aa unique environment for infants from 6 weeks through 10 years within the historic Heights neighborhood. We have a great team of teachers and a diverse population of children. We have an extensive play area as well as expansive indoor facility. We provide Spanish classes, music and many creative programs to assist in the children's growth.
Additionally, we strongly believe in the importance of communication so that parents are engaged, aware and informed about their child's progress. We have an open-door policy and encourage parents to consistently stay involved in center programs. We value feedback and strive to continue to make improvements to the center. Additionally, we utilize technology to keep parents updated as to their children on a daily basis.
Specifically, the center uses KidReports, an online portal offering families access to daily updates, photos and news. Upon enrollment, you will receive a welcome email and instructions on creating an account.
We would welcome you to contact us to take a tour of our center!